"Seek the welfare of the city…for in its peace you will find your own." — Jeremiah 29.7
First Grace is the remnant left from aftermath of Katrina and a failed levee system. We have embraced this moment in our shared histories to see our selves as "new beings" called to witness to a new way of being in our city; of not just living next to each other but living with each other and for each other. The complexity of our life together is experienced in our urban style of worship, community involvement and the manner in which we use our church grounds and facility.
Latino Ministry
LaJoy Washington Memorial Garden
Sound Ministry
First Grace Choir
Visual Arts Ministry
United Methodist Women
Ushers and Greeters
Our Community Outreach Programs
Food Assistance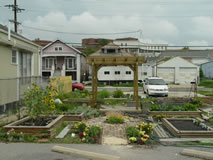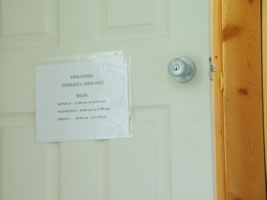 We maintain the Loaves and Fishes food pantry.
Free Spanish and English Classes
Spanish Classes: Tuesdays and Thursdays 5 – 6:30pm
ESL Classes: Tuesdays and Thursdays 7 – 9pm
Project Ishmael: Legal Clinic for Immigration and Children
http://www.ProjectIshmaelNOLA.org
(504) 233-3057
ProjectIshmaelNOLA@gmail.com
Hagar's House for Women (a program of First Grace Community Alliance)
http://www.hagarshousenola.org
http://www.firstgracecommunityalliance.org
Partnerships
New Orleans Workers' Center for Racial Justice
Elba Medical Clinic